About My Feet
My feet are a UK size 6, or EU size 39, which is substantial considering my size. They are feminine but strong. They impart authority.
The arches of my feet are well-defined. My soft, substantial soles will cover your face thoroughly, which I know foot subs enjoy. The bare heel will certainly fill up your open mouth. My dextrous toes will squeeze your nostrils and your lips most effectively.
My feet are slim, longish, elegant and flexible. They follow a harmonious, Greek layout, my big toe being perfectly proportioned, my second toe being very slightly longer, the others being regularly staggered in length, till the pinky toe, which is a little detached, as on many Greek Classical Age statues…
I am aware that my toes mesmerize the connoisseurs when I wear my peep-toe shoes…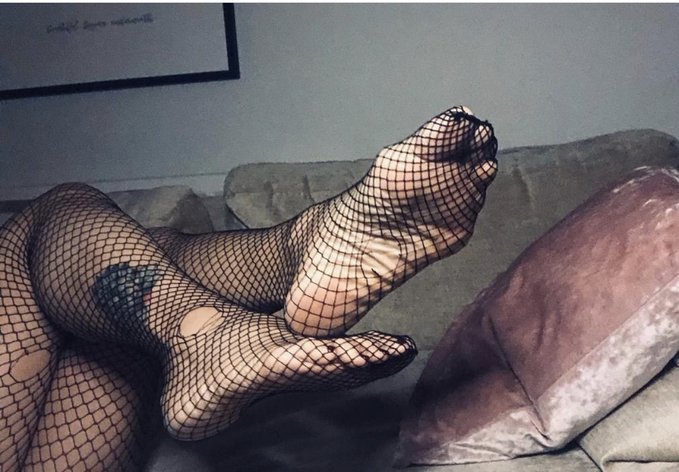 Foot Domination
As you can certainly guess, they will easily make their way into your throat for efficient, painful gagging, if necessary… The toenails are perfectly shaped and proportioned, too. They are naturally elongated and don't need to be grown long. I regularly change their colour from red through silver to night blue…
Smelly Feet
I know that most men do prefer to inhale the scent of their Mistress's feet when sweaty and to take in their natural moisture. However, you are allowed to feel otherwise, and you should let me know from the start.
Unless you express other preferences, I will not wash my feet for your session; I will not walk barefoot before your session. And, unless it is your express wish, my feet will not be dirty from outside dirt.
I will normally be wearing thigh-high leather boots. However, if you particularly like a concentrated, heady aroma, enclosed leather shoes or rubber trainers are also possible.  If your tastes are more towards stockings, please indicate whether it is more the look, the touch or the fragrance which turns you on. And if you prefer to suck sweaty nylons, fishnets or socks.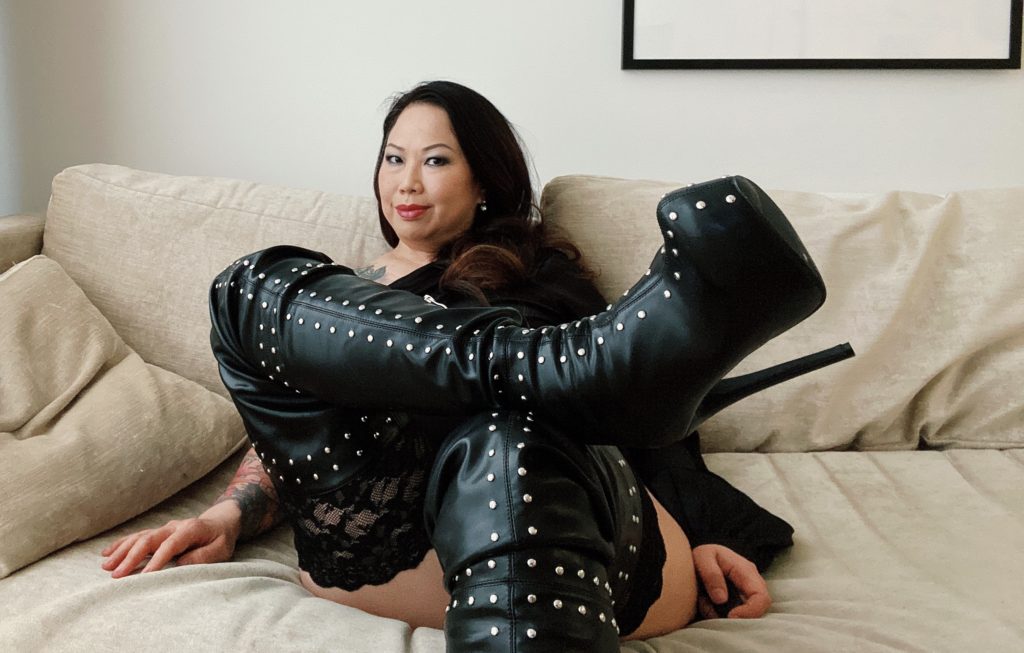 Worship My Feet
Something I personally love is, as soon as a slave has taken my shoe off, to direct my sole straight to his nostrils and lips. Before his mouth opens, I stop it with the ball of my foot and cover his nostrils with my toes, controlling his breathing for a few minutes. I won't allow licking at that point yet.
It is important for me to hear and feel my slave's breath under my soles and through my toes, as it is a very pleasant feeling for me. He will have to do that for a few minutes. Most subs tend to be nervous in front of their Mistress and breathing deeply is a wonderful exercise. This will help any sub relax and enjoy the session fully.
The Memory of Our Time Together
This will also allow my feet to get acquainted with his face. I will wipe and rub my soles all over it so that my fragrance will penetrate the pores of his skin. I will make sure I wipe his nostrils with all parts of my foot, so that he may keep the scent after the session – which I am confident all foot-slaves crave for…
That should allow him to still think of our session for a while longer. I would even expect of him to then masturbate concentrating, helped by my scent, on his recollection of the session. Once done, I appreciate if he sends me a text message to let me know and to thank me.
I consider it is good for a slave to empty his balls fully on the day of his visit, first during the session and once back home. He may let me know between his visits, each and every time he masturbates thinking of me. That is what I call good manners!
If we set up a contract and I am the key holder, I will allow an orgasmic ejaculation during a session only on occasions.
During the other sessions, in order to maintain the good health of the sub's prostate, I will milk it till he is completely dry through his limp penis, and I will avoid his having a conventional orgasm.
---