Medical Fetish and Domination in London
I am renowned for my expertise in Medical Fetish Domination and Fantasies.
My background in Post Surgical Rehabilitation (realign range of motion after surgery using soft tissue mobilisation including craniosacral therapy) gives me a good understanding in human anatomy and physiology. In my role as Medical Dominatrix, I receive willing 'patients' in any of my London studios, from comforting settings to clinical immersive environments.
Medical scenarios are My passion. Imagine yourself strapped to a cold, hard medical bench, naked, legs spread and mouth gagged.
You are now ready to be probed, teased and examined; the feeling of intense fear, nervousness, exhilaration, excitement in one.
Medical fetish and domination will inevitably include some, or sometimes all, of the following:
CP, CBT, needles, catheterisation, scrotal infusion, anal training and stretching, blood drawing, urethral sounds, pain and pleasure, sensual sadism, electro stimulation, restriction and bondage.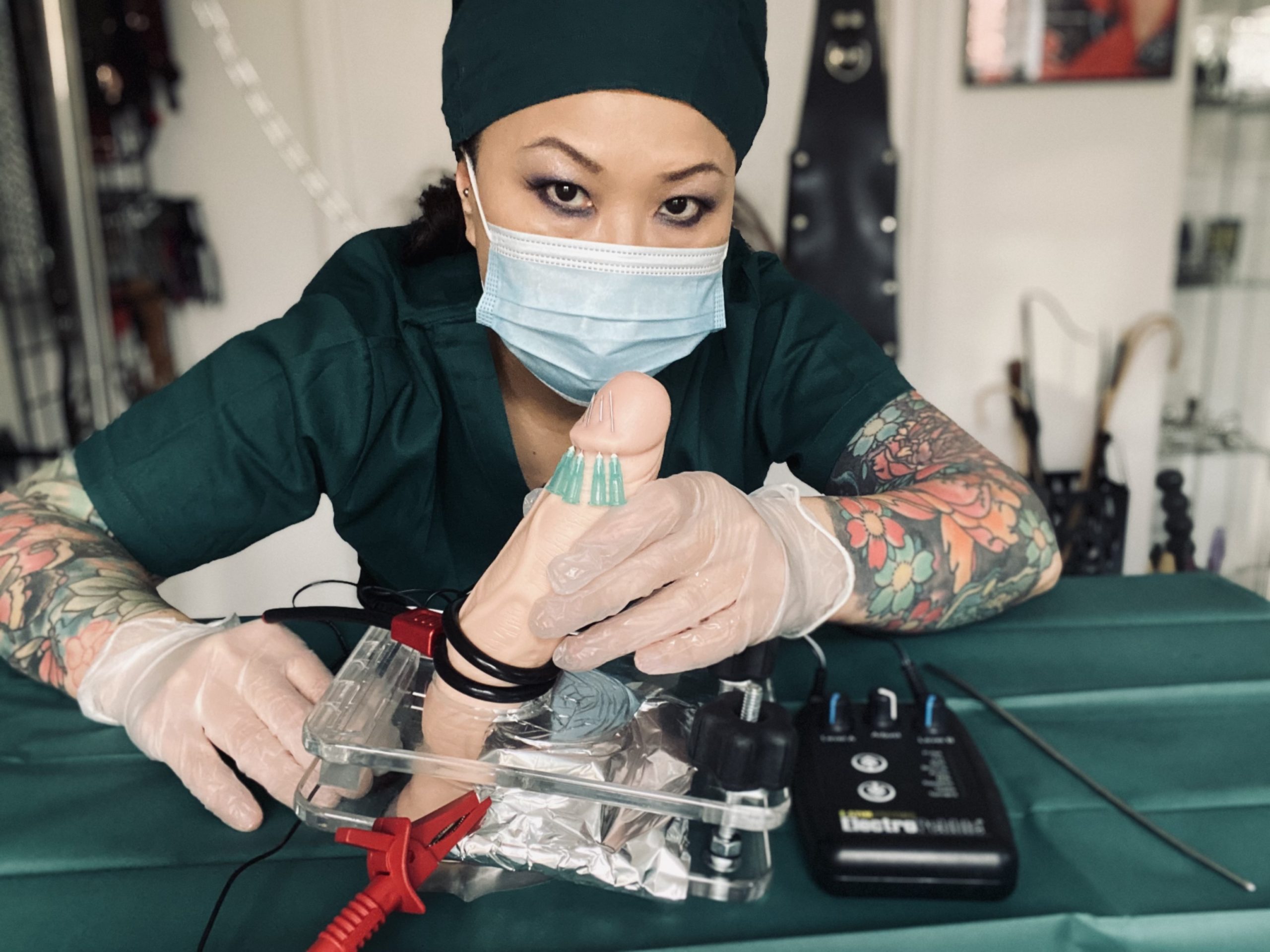 Professional Medical Dominatrix:
As an experienced medical fetish Mistress, medical scenarios with me often include: catheterisation, urethral sounds, saline infusion, needles, suturing, nails, piercing, breath control, electro stimulation, mock castration, rectal examination and stretching, prostate examination, phlebotomy.
FemDom Medical Clinic
Specialised discounted sessions in my teaching days, for persons interested in medical domination scenarios.
These teaching sessions will be held in a state-of-the-art playroom in London.
This offer is intended as much for men who have not yet ventured into a world they would like to explore, as for men who already have an advanced experience and would like to being a demo assistant, who wish to abandon themselves into my expert hands as a professional Medical Dominatrix
The scenarios will be include needles, infusion, catheters etc…  although these are teaching scenarios, I will still tailor made according to your interests,  you will benefit from living out your medical fetish fantasies under the safe guidance of a firm but compassionate expert.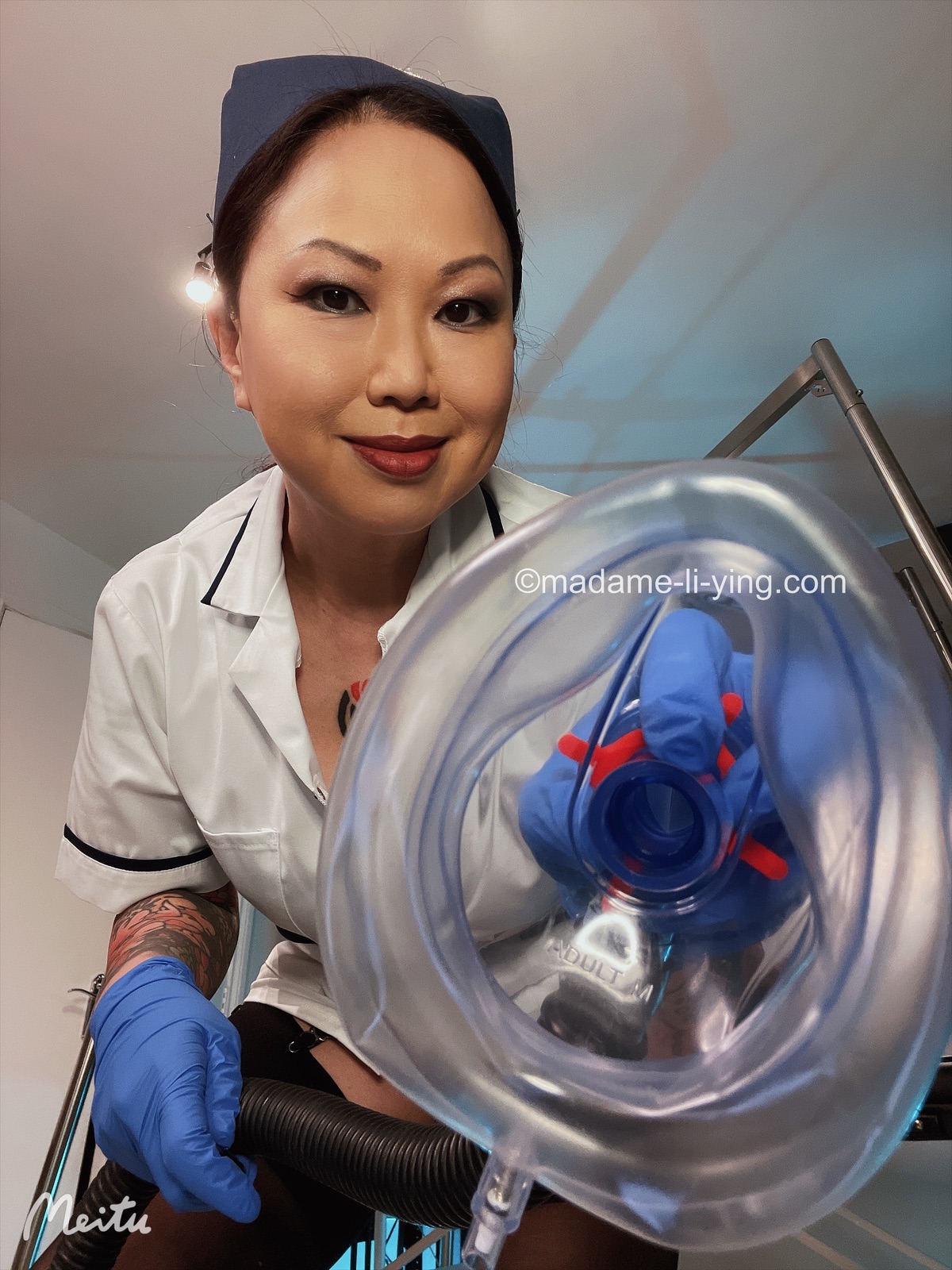 Interested in some visual experience?
Join My Mailing List (subscribe in the footer) and receive the password to access my Sessions Teasers
Follow My Blog
I blog extensively on my medical fetish knowledge, following are a few popular posts: