Fetish and BDSM Events in South East England
My BDSM studio in Reading, Berkshire is close to Oxfordshire, Buckinghamshire, Surrey accessible from all South East England counties. It is well equipped to offer a blissful bounty of BDSM hedonism whether you have a penchant for Medical Fetish, Anal Training, Corporal Punishment or even some lighter BDSM activities also.
Those already familiar with my skill set will recognise my proficiency in all aspects of Domination and Fetish Play. But Mistress also enjoys a rich social life and is willing to explore options with those who have already proven their worth and earned their place at my side outside my BDSM studio too. London always seems to have the "lion's share" of the fetish map but I thought I'd include a blog here to raise awareness of the possibilities around my Reading studio. So here are some fetish event ideas throughout South East England, – including Oxfordshire, Buckinghamshire, Surrey – that we might explore together.
Munches
Maybe you've dipped your toe into the waters of kink at one of the regional social Munches – a great way to enter the scene representing an entry-level opportunity to introduce new players and act as a social opportunity to meet and mingle with fellow fetishists across a wide range of BDSM predilections. If this is something you'd like to explore, perhaps with me by your side to still your nerves, refer to my booking page and send me a contact form to enquire. The tribute still applies.
One of these is the Fem Dom Munch South held in Reading on the second Saturday of the month. This is open to those identifying as Female Dominants, as well as the devoted admirers of us powerful women.
If you're at the beginning of your BDSM journey, looking to observe and learn from others, Peer Reading features every Fourth Sunday of the month. The premise for this event is peer learning, with a heavy rope focus but peppered with other special events such as whips, fireplay, takedown, and pet play, as well as the occasional guest event. A perfect place to learn from others, it's an opportunity to share sets within a safe environment. Members-only with a vouching policy.
BDSM dungeons and play spaces Berkshire and Buckinghamshire
For those who want to make BDSM playtime a more immersive experience, there are a number of private dungeon spaces and hotels to enjoy within close proximity to my own business address. I'm happy to supply my services at my usual rate to those who would like a professional domination session in Buckinghamshire for a change of scene or equipment.
Conveniently located in Royal Berkshire, The Fetish Studio is offered as an adult play space/dungeon set in a purpose-built log cabin within its own private garden within mature English woodland. Air-conditioned and furnished with an extensive selection of equipment and toys, whether you are completely new to BDSM or are an experienced player this venue provides the ideal surroundings to explore and extend your horizons.
Buckinghamshire has a couple of memorable accommodation options up for grabs for those kinksters who might like to employ my services with a stay away within a glamorous setting.
The Crazy Bear hotel is located in Beaconsfield and is a high-end hotel with decadent feature rooms popular with fetish photographers as a venue for shooting so why don't we make the most of our stay and snap some memories for you to fantasise over long after we check out?
Or perhaps somewhere with all the kit supplied at The Secret Dungeon based in High Wycombe,
Birmingham Bizarre Bazaar (Midlands)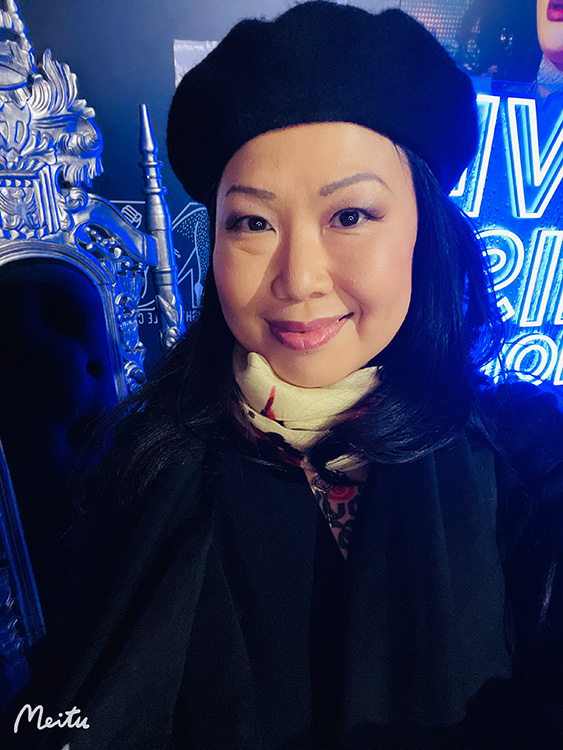 Out of the south but well worth a visit is the Birmingham Bizarre Bazaar – an event that represents a Mecca for fetishists from all over the country. Described as an Alternative Lifestyle Market, it's held on the Third Sunday of the month, opening its doors as a kinky marketplace from 11 am and transitioning to a Play party at 6 pm. It's open to all with a cash admission and a dress code (smart casual or fetish). During the daytime, you can meander through the wide variety of stalls featuring a dazzling array of wares from specialist crafts folk and a multitude of fetish retail opportunities. This monthly event also boasts 2 floors of play areas with dungeon equipment and rope frames/lessons, electrics tasters, Littles Lounge, pup play area, everything you could want from a kinky trip out. Perhaps you'd like a glamorous Mistress to accompany you on your visit (tribute applies) and we can choose some new toys together?
Fetish Parties South East England
And last but surely, not least… Party Time! If you're the kind of player who enjoys strutting their stuff with others (even if you're not an out-and-out exhibitionist), there are some great parties being held just outside London within the parameters of my Berkshire base. I'm available to accompany clients to events in accordance with my listed tribute (men only events excluded)
The nearest play event to my studio in Reading is PlaySpace –  a private members-only play party, not open to the general public. Membership is free, but potential members are vetted and require two real-life scene references.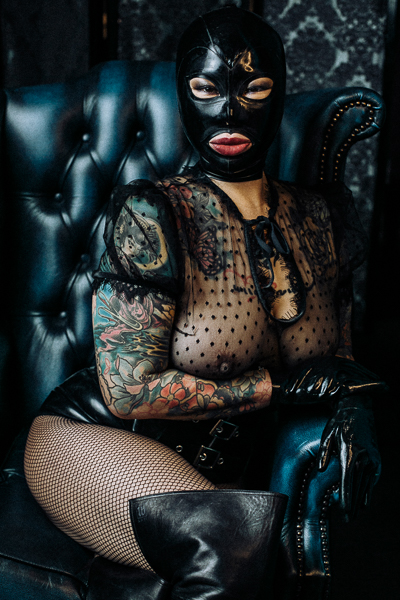 A little further afield is Swish Party a premiere dungeon party held by the Hellfire Club based in Sunbury on Thames on the 3rd Saturday of the month. Listed as an alternative lifestyle party, it's a place to meet, watch, play, socialise – whatever takes your fancy. Members-only, subscription fee payable.
As well as hosting a regular pub Munch in Richmond, The Chardmore Society runs varied kink events in Surrey including The SM Guys Party at an old vicarage in Sutton, South London.
These parties are a select affair for men only offering SM males a safe and friendly place to watch and play. With a well-equipped dungeon, a lounge area for socialising and several bedrooms for when you want to have a more intimate moment or two, you'll find like-minded friends. Whether your thing is Corporal punishment, role play, bondage or submission, it's an inclusive environment for all SM oriented men.
My session details and tribute apply to my time regardless of location but do message me for further enquiries pertaining to the possibilities outlined in this blog Contact Me or read on for further information about my BDSM Studio in Reading .